Meerut is known for both its history and its sports industry along with other large scale industries in the area. Rich agricultural land and its nearness to the National Capital are all an added advantage. Yet despite these factors the city has been facing numerous challenges of unplanned growth and developments. It is pitiable to note that except a few outward changes here and there, the system remains as it were. Not many outstanding changes are visible in the last many years.
SAROKAR in association with Federation for Development (FoD) along with the economics department of the Chaudhary Charan Singh University (CCSU), Meerut, has now provided a platform to civil society and stakeholders, including eminent citizens of the city from different walks of life to express their views on how to empower and strengthen the civil society in the city.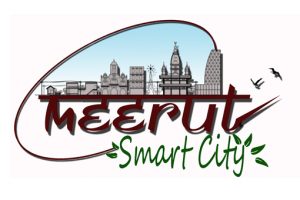 It was an open forum to jointly consider the core issues and together resolve to bring about suitable solutions. The CITY SUMMIT held at the CCSU campus saw intellectuals, professors, industrialists, advocates, educationist, students and others coming forward to express their views to improve their city.
Vivek Bhaskar, the nodal government officer and town planner stressed on a complete overhaul of the infrastructure like building a ring road that will be interconnected to all the city roads. However, he could not explain why this project had been pending for almost twenty years and remained at the planning stage. He claims that existing bus depots would be moved to the city outskirts to make way for new metro stations and parking spaces. He further added that Meerut being a part of NCR was yet not well connected because of lack of proper roads, transport and so on.
The CITY SUMMIT held at the CCSU campus saw intellectuals, professors, industrialists, advocates, educationist, students and others coming forward to express their views to improve their city.
Jagesh Kumar from the Meerut Development Authority emphasized the importance of urban designing and how to regulate the unauthorized sections of the society.
Dr Savita opined that tourism should be promoted in the city and drainage system improvement must be given top priority. Rajendra Aggarwal, Member of Parliament, appreciated Sarokar for this program. He further added that Meerut has lot of potential and the society needed to be more active. He talked about developing food processing and sugarcane industry, Doordarshan centre, Meerut Haat, Passport offices and so on.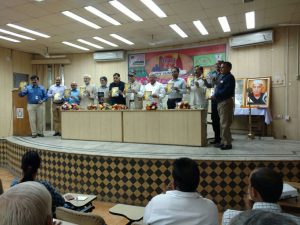 In the summit, the stress was on the development of urban governance which currently has gone directionless. It was felt that city youth be involved in the participation so that new ways of thinking emerge. The parliament, the legislative assembly and citizen associations should come forward to solve the issues.
Meerut is an important educational hub for western Uttar Pradesh. But off late Meerut has been at the receiving end of brain drain. Rather than returning home, skilled citizens prefer to stay back in other cities or even abroad, where professionals command a better market value.
Education system needs to be improved qualitatively and not quantitatively. Prem Mehta, principal, City Vocational School, opined that one needs to develop passion for education among students, to empower them and make them a part of an effective learning process. Hence education system should be more practical. Krishna Vir Chaudhary, a farmer leader, said that it should be our priority to save water and not pollute it by dumping waste.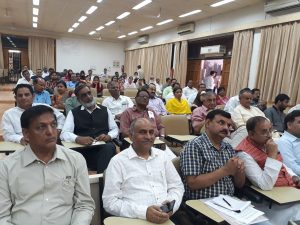 In the concluding session, the following resolution was submitted by Prabhat Roy for improving the condition in Meerut, which was approved by all the participants.
–All sections of society should come with a certain thought and vision for the upliftment and development of Meerut city.
-Must not forget the spirit and nationalism which was shown in 1857 war.
-Need to build unity among its people so that Meerut city becomes very powerful and communal harmony is maintained.
-Form a strong security by organizing mohalla committees for which citizens should themselves come forward.
– Citizens and stakeholders should be considered as partners in governance sharing in order to frame strategies and local plan of action.