When the list of Padma awardees was unveiled by the Government in early 2017, one of the names that had a lot of people talking about was Anant Agarwal.  He was one of the three NRIs to be feted with the prestigious recognition. For some time now Mr Agarwal has been better known for edX, one of the most credible and exhaustive online educational platforms in the world for Massive Open Online Courses (MOOCs).
A product of IIT Madras, he went on to earn his PhD from Stanford in electrical engineering. With his origins rooted in the city of Mangalore, the commercial hub of Karnataka, Agarwal was one of the first from his city to make it to the prestigious IIT. From there on he never looked back. A 'serial entrepreneur', Agarwal is the name behind projects like RAW, early tiled multi-core processor with 16 cores; FOS– operating system for clouds; OXYGEN – a pervasive human-centred computing project and FUGU – a protected, multi-user, multiprocessor. But the one project that has stood out is edX, an online learning destination founded by Harvard and
Massachusetts Institute of Technology (MIT), which is now helmed by Agarwal in his role as its CEO.
To say that edX is simply an online education platform would not do justice either to the venture or to the founder. edX is a platform which aims to revolutionize the world of education, "A large number of people in the world do not have access to quality education, and at the same time, education itself has not dramatically improved in quality in a long time… As the only leading MOOC provider that is both non-profit and open source, edX is driven by our mission to democratize and re-imagine education by increasing access to high-quality education and creating a culture of continuous, lifelong learning, " says Agarwal in an exclusive email interview to IPOSITIVE.
This founding philosophy is what sets edX apart from other MOOC programs. To build on this mission, edX offers programs which have been developed in collaboration with prestigious universities and top corporations from around the globe to bridge the gap between learning and the demands of the workplace. For both learners and professionals, edX offers career-relevant programs for in-demand fields which will serve to benefit the learner in their career prospects, opening up avenues for continuous education in a global scenario where skill sets for jobs are constantly receiving an upgrade and professionals are finding it challenging to keep up with these demands.
Agarwal, who also serves as a professor at the MIT, took the very first edX course on circuits and electronics in 2012 which drew as many as 155,000 students from 162 countries. This cleared two points – the popularity of the course, and the fact that edX has been quite successful in breaking down geographical barriers when it comes to imparting education. Today edX has an 11 million strong community of learners from all over the world who are able to access high quality educational content from the world's
top universities and corporations. Agarwal states that edX learners truly demonstrate how the power of MOOCs can be harnessed on a global scale, creating a community of learners with a shared passion for knowledge. This global MOOC movement is helping to improve education both online and on campus, as more institutions and organizations embrace the power of online learning and come together to innovate around how MOOCs are paving the way for non-traditional pathways to higher-education.
However, when it comes to his native country, many challenges abound. While a number of reputed Tier-I institutions like IIT Bombay, IIM Bombay, IIM Bengaluru, BITS Pilani and learning partners like NIIT and Pearson have come forward to make accessible edX's courses to learners in India, acceptance on a mass scale is still a long way coming. "It is accepted as a blended learning solution but still struggling to be accepted as a standalone degree for employment in India. Employers are only now giving importance to MOOCs..," he mentions.
But there is hope yet as Agarwal feels that the growing base of edX learners in India is a sign of the times to come. "India as a nation has been used to the traditional way of education. However, the fact that India is the second biggest learner base for edX, after the United States, speaks volumes about the kind of recognition MOOCs are receiving in India," he says. He cites the instance of Akshay Kulkarni, an edX learner from India, who took several courses on Computer Science and Engineering Software from MIT, Harvard and UC Berkeley, serving as a community Teaching Assistant for these courses in the next term, "All these edX courses and the SaaS courses from UC Berkeley in particular played a huge role in getting him a job at Microsoft."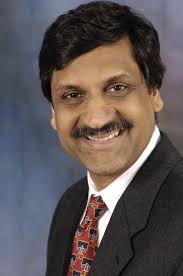 India as a nation has been used to the traditional way of education. However, the fact that India is the second biggest learner base for edX, after the United States, speaks volumes about the kind of recognition MOOCs are receiving in India
The success stories from edX have been but one part of the highs that Agarwal's entrepreneurial ventures have reached. While being a 'serial entrepreneur', Agarwal has also been a 'serial award winner' with his list of awards going back to 1991 when he was awarded the Presidential Young Investigator Award by the National Science Foundation, US. The list has only lengthened during his long and illustrious career and includes such notable ones like the Maurice Wilkes prize fo
r computer architecture, MIT's Smullin and Jamieson prizes for teaching. He also holds a Guinness World Record for the largest microphone array!
On being awarded the Padma Shri, which is yet another acknowledgement of the outstanding work he has accomplished in the field of education, teaching and entrepreneurship, he has this to say, "I am honoured. I truly believe in the right to world class education for everyone and edX's mission is an embodiment of that belief. What makes me especially proud is that India sees value in our platform and that edX is helping learners from across the country improve their lives and advance their careers, through its courses, programs and credentials".
With edX, Agarwal hopes to get ahead on the road that eventually learning and employment practices will come to adapt. But he is cautious in making a caveat; as he says, "MOOCs won't replace universities, rather enhance the quality of education by incorporating blended learning. In the future, education will either be blended or be fully online. Purely face-to-face education will exist only in history books. In blended classrooms, the on-campus university course can leverage the power of MOOCs to free up classroom time for interactive collaboration and discussion, testing, and problem solving". This model creates better efficiencies in the classroom and can foster a better quality of education overall for the money.